Our Animal Hospital in Indian Harbour Beach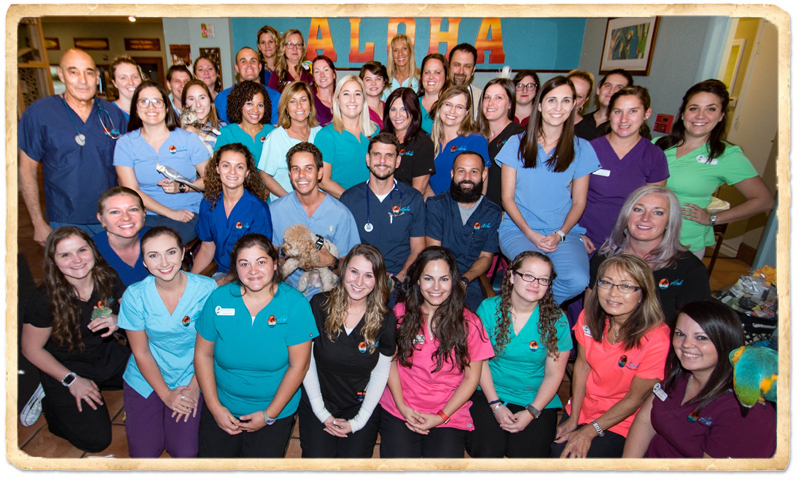 At Aloha Pet & Bird Hospital in Indian Harbour Beach, Florida, we have been serving pets and their people with compassion and the highest quality of veterinary care for more than 25 years. Our board-certified specialists and dedicated staff have provided our community with everything under the sun when it comes to quality Indian Harbour Beach veterinary care, 24 hours a day, 7 days a week!
Aloha Pet & Bird Hospital is among 16% of animal care facilities in the nation certified by the American Animal Hospital Association (AAHA). AAHA is the world's leading association of companion animal practitioners. To achieve AAHA distinction, our hospital has passed comprehensive inspections of our veterinary practice, management, facilities and medical equipment.
You will be greeted by welcoming staff in our warm, tropical-themed practice just minutes from the sandy shores of local beaches and shopping centers. We truly look forward to meeting you and your unique animal friend. Take some time to browse our website and learn about the many veterinary services we offer. Then, give us a call at (321) 777-6444 and find out why Aloha Pet & Bird Hospital should be your choice for Brevard County veterinary care.